About Our Clinic
We Care For Your Pet Like They're Part Of Our Family!
Thank you for your interest in Rocky Ridge Animal Clinic, a full-service veterinarian clinic that has been serving the Hoover and Vestavia areas for over 30 years.
Our services include:
- In-House Diagnostic Lab
- Medicine and Surgery
- Boarding
- Bathing and Grooming
- Vaccinations
- Internal Parasites
- External Parasites
- Micro-chipping
- Dental Care
We look forward to proving to you that our professionalism, friendly team, and desire to go the extra mile will satisfy all our guests and their owners. Again, thank you for visiting Rocky Ridge Animal Clinic, and we look forward to exceeding your expectations.
Roger T. Dieguez D.V.M.
Veterinarian

Dr. Roger Dieguez, the owner of Rocky Ridge Animal Clinic, worked at the clinic throughout high school (John Carroll) and college (Samford and Auburn). He worked in Columbus, Georgia after completing veterinary school then after several years decided to purchase the clinic in 2005. Dr. Dieguez embraces the opportunity to work with people and their pets while providing the very best medical and surgical care possible.

When not at work, he can be found coaching one of his three children in softball, baseball, basketball, or football. Dr. Dieguez also enjoys being at the beach and lake with his wife, kids, and his three dogs.

Professional Degrees:
- 1990 B.S. Microbiology
- 1995 Doctor of Veterinary Medicine
Renessa Linstromberg D.V.M.
Veterinarian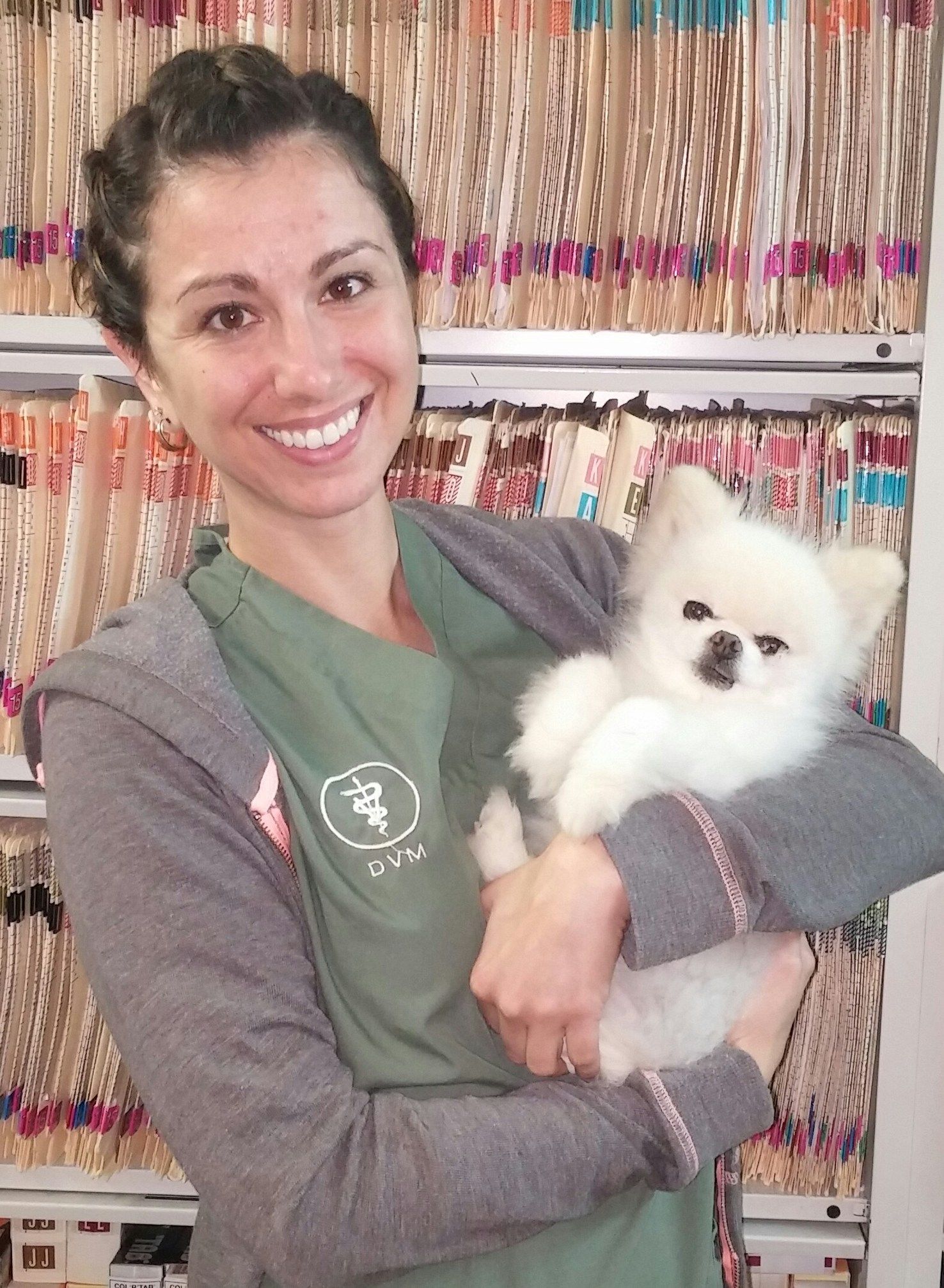 Dr. Linstromberg is a native of central Illinois, who moved to Alabama after completing her veterinary training. She received her BS in molecular and cellular biology from the University of Illinois before being accepted into the Professional Veterinary Medicine program at Colorado State University. Dr. Linstromberg graduated from CSU with honors in May of 2010. Her professional interests include internal medicine, with a special interest in feline medicine.
Dr. Linstromberg lives in Crestwood with her husband, 3 dogs, and 3 cats. Her personal interests include gardening, cooking, and knitting. Dr. Linstromberg is excited to be a part of the Rocky Ridge Animal Clinic team and looks forward to providing quality and compassionate care for your furry friends.
Nancy
Receptionist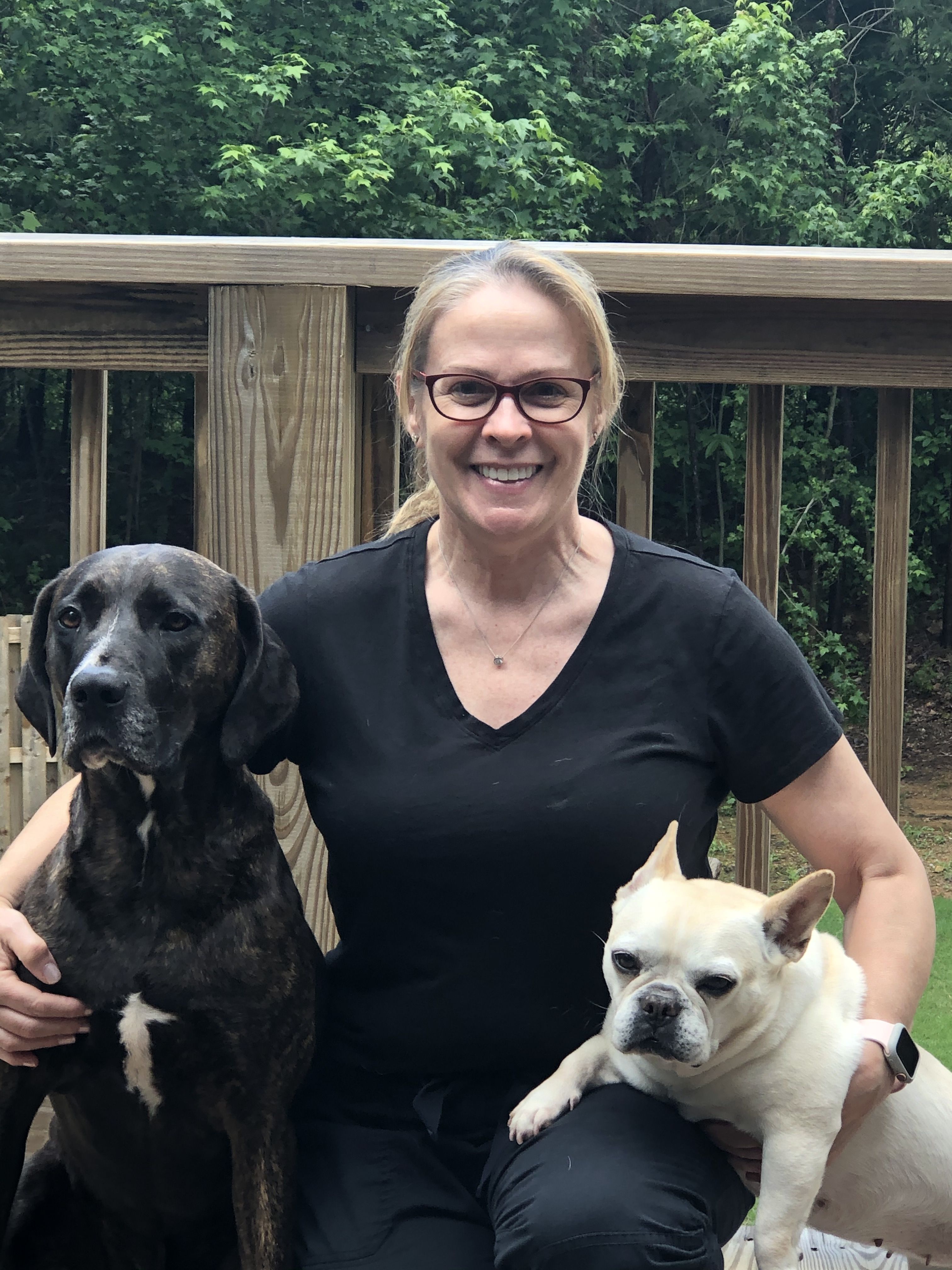 Nancy has been with us for 1 ½ years as a receptionist. She came here from Marietta, Georgia where she worked as a receptionist and veterinary technician for 7 years. Nancy lives in Trussville with her husband Tim and their 3 pups. They spend their spare time traveling to see their 3 daughters and 2 grandsons. Originally from Oklahoma, Nancy has also lived in Michigan, Connecticut, North Carolina, Florida, and Georgia.
Janie
Receptionist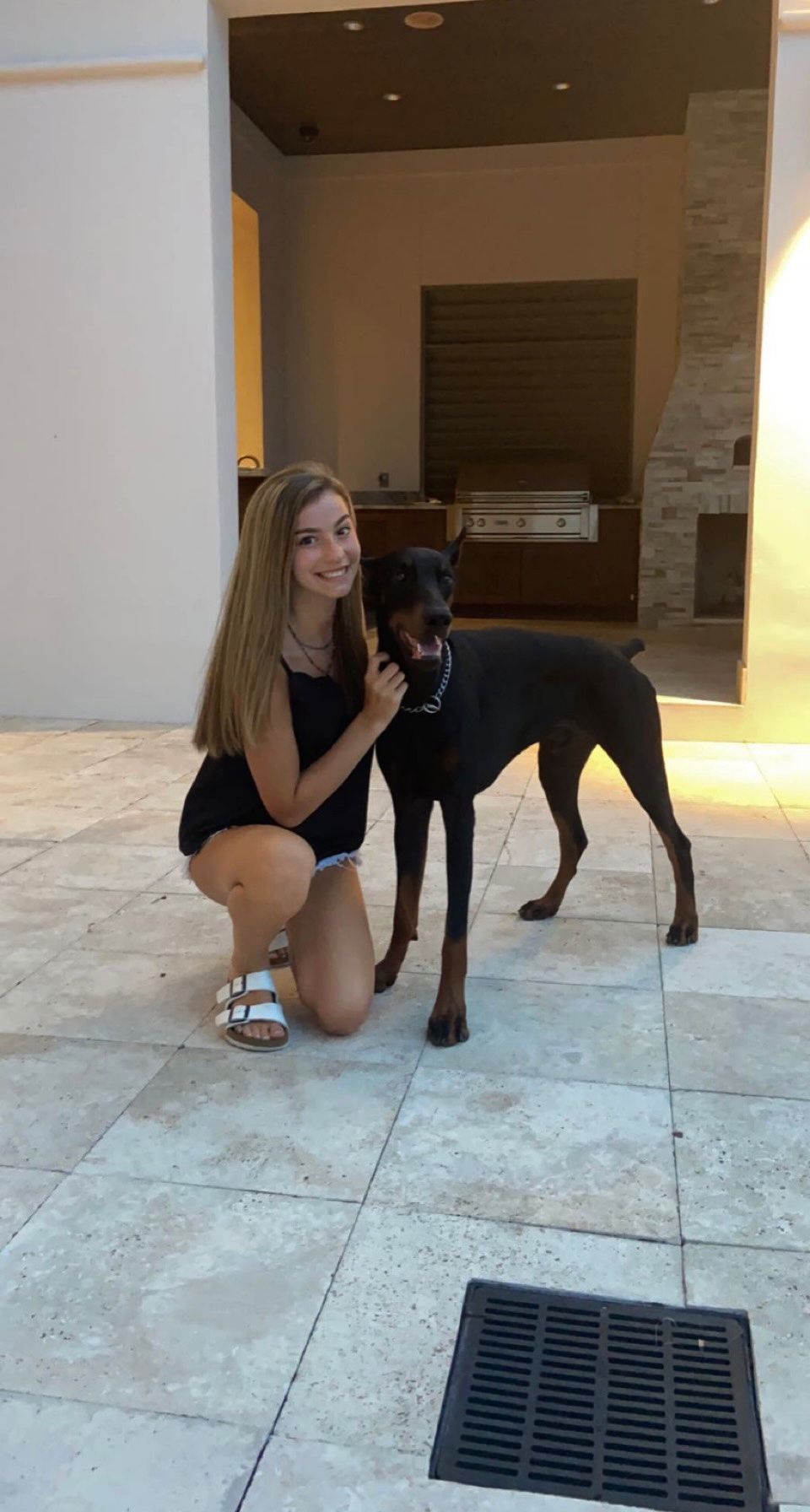 My name is Janie I am an upcoming Junior at Vestavia! I am also a basketball cheerleader at school. I enjoy spending time with animals and hoping to go into vet school in the future. When I'm not at work I love to travel with my family and hang out with friends!
Ashley
Veterinary Assistant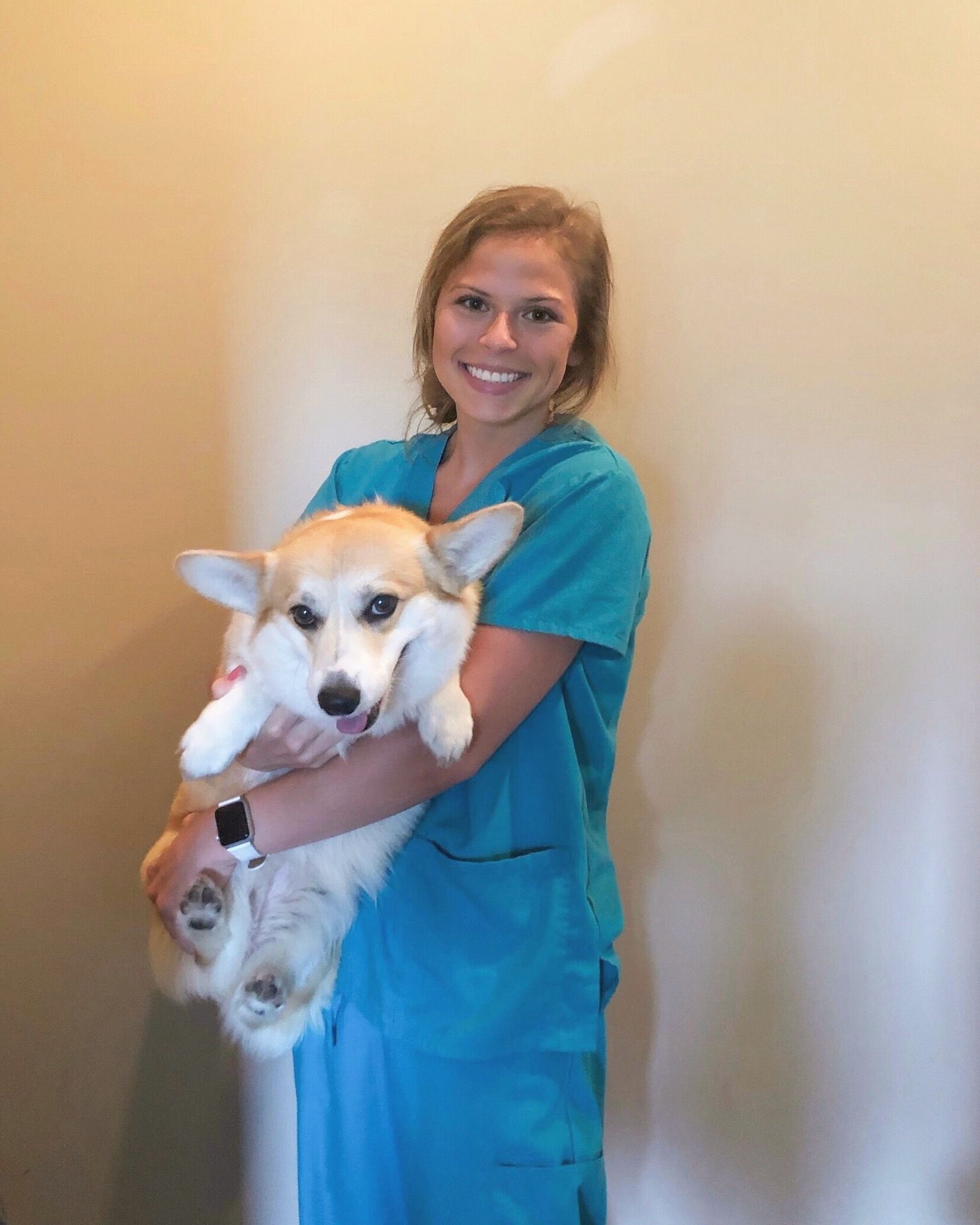 Ashley is currently one of our Veterinary Assistants when she is home from Auburn University where she is attending vet school. Ashley recently finished her first year in veterinary school. You could say that Ashley was born here. She started as a baby in Dr. Dieguez' office and has been helping at Rocky Ridge Animal Clinic since she was in 8th grade as a receptionist, kennel staff, and now a veterinary assistant.
Clay
Kennel Technician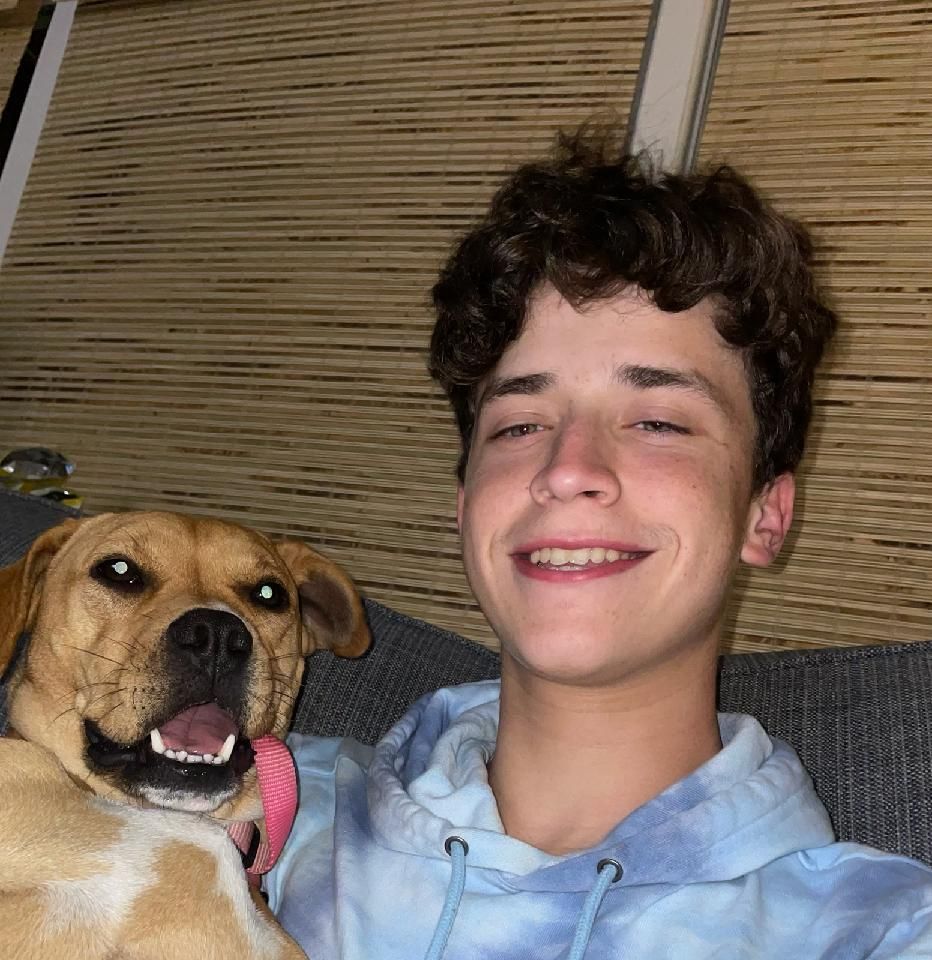 I am Clay and I go to Hoover High School where I'm a member of the marching band. I love music, the outdoors, playing with my dog and believe it or not doing yard work! My favorite part of work is interacting with the dogs. I look forward to going to college in the near future.